Chicken Little, the sky is falling!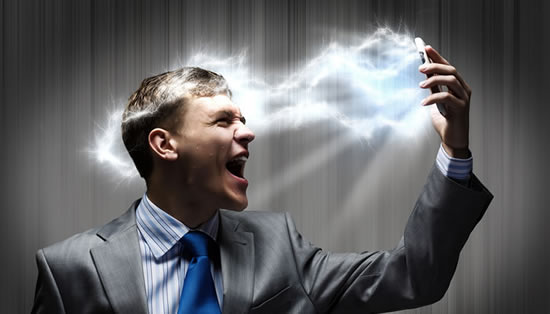 In case you missed it, Google recently changed its search algorithm to favor websites that have mobile-friendly pages.  This means that mobile-friendly web pages will appear higher in search results when a user performs a search on a mobile device.  (Searches on desktop devices are not affected.)
Google's reason for this is simple: There are now more daily searches performed on mobile devices than on desktop devices. That trend will only continue. And it's Google's job to deliver the best possible search results for the majority of its users.
But this announcement led to online hysteria, both real and hyped.  New lingo sprang up to convey the magnitude of this 'Mobilegeddon' and 'Mobileocalypse'.
Should you panic?  It depends…

Is your business website already mobile-friendly?
If so, stop reading this blog post and go hit the links.  You've earned it.
(You can use Google's handy Mobile-Friendly Test tool to double-check.)
But if your site isn't yet mobile-friendly…
Does your business rely on free organic search exposure on mobile devices (or would you like such exposure)?
Uh-oh.  Time to talk to someone you trust about making your business website mobile-friendly.
And finally, are you using Google AdWords to generate business leads?
Whew! Crisis averted! Or, at least, it easily can be. Why?  3 reasons:
1) You don't have to waste any money on mobile users.
If your website isn't yet mobile-friendly, then just set your mobile bid modifier to -100%. Once your site is up to snuff, start bidding on mobile ads again.
2) You don't need to make your entire website mobile-friendly.
It's of course ideal to have a fully mobile-friendly website. But that's not necessary for effective AdWords lead generation.  All you really need is for the landing page to which you send your ad traffic to be mobile-friendly.
You can quickly and easily create effective mobile-friendly landing pages.  You can use well-established 3rd party services like Instapage, LeadPages, and Unbounce.  Or you can use website platform plugins like OptimizePress for WordPress.
3) You really can throw money at the problem.
I don't generally recommend this approach, but if you have advertising money to spare you might consider using it.
Your "ad rank" (your ad's position on the search results page) depends on your keyword quality score and your bid price (vs. the same for your competitors).  Your quality score may suffer if you send mobile traffic to a web page that's not mobile-friendly. That will reduce your ad rank. But you can compensate for it by simply increasing your bid price.
Again, this isn't an optimal solution, and you may find that your ROI doesn't support this approach. But you can reasonably use it as a stopgap measure while you're developing your mobile-friendly web pages.
So, the sky isn't falling.
But do take this Google algorithm change as the kick in the pants you needed to finally make your business website mobile-friendly.
And augment your marketing with Google AdWords paid ads.  Then your business will never again need to worry about a pending Googletastrophe.
Want to get started with Google AdWords? Need an expert to make your existing campaigns work better? Let's talk.